Upcoming Events
At Five Saints Distilling, we're proud to host a multitude of events at our historic Norristown firehouse. Check out our upcoming events below and subscribe to our calendar or view our events on Facebook.

---
Our Distillery Events Include
We have a comprehensive distillery tour event that gives our visitors an exclusive behind-the-scenes look at a working distillery. It's a great opportunity to learn about the distillation process, see the care and craft we put into each bottle of our award-winning whiskey and bourbon, and of course, enjoy some samples along the way. The backdrop of our historic Pennsylvania location, combined with breathtaking views of our barrel-filled spaces, offers a unique experience for all who visit. Please fill out the form on our website for additional information and set a date.
Looking for a unique way to relax? Join us for yoga classes held right in the heart of our distillery! We've been hosting these special private distillery events as a way to combine the serenity of yoga with the rich ambiance of our distillery to enhance the yoga experience of our guests. Our all-level yoga is open to participants of all experience levels and is certain to put your mind at ease. After you're finished stretching your body and relaxing your mind, you'll be able to enjoy a well-deserved glass of our handcrafted cocktails.
Cocktail and Mixology Classes
In addition, we also host distillery events like cocktail classes and mixology classes. In these classes, you get to learn how to make classic and contemporary cocktails with our expert mixologists using our own Five Saints Distilling spirits. Whether you are a cocktail connoisseur or a beginner, our classes offer a fun and informative way to up your cocktail game. It's a fantastic event for anyone who loves cocktails, so gather your friends and join us for a great time.
Farmer's Market Visits
Not all of our events take place at our historic firehouse — we also make appearances at many local farmer's markets! Check out our schedule to see which location our beloved spirits will be headed to next.
---
Interested in making our distillery the site of your next big gathering? Then don't hesitate to give us a call! Five Saints Distilling is happy to be the backdrop of an important chapter of your life, whether it's a birthday party, a wedding event, or another celebration. Whatever the case may be, you're certain to have a good time at our beautiful location and with our award-winning spirits.
Reach Out Today
No matter what event you arrive for our host at Five Saints Distilling, one fact remains true — you're bound to have a great time in the halls of our historic distillery! For additional information on our events and to learn more about hosting your own, feel free to give us a call. We'll be happy to answer any questions you may have pertaining to our distillery and the events we host.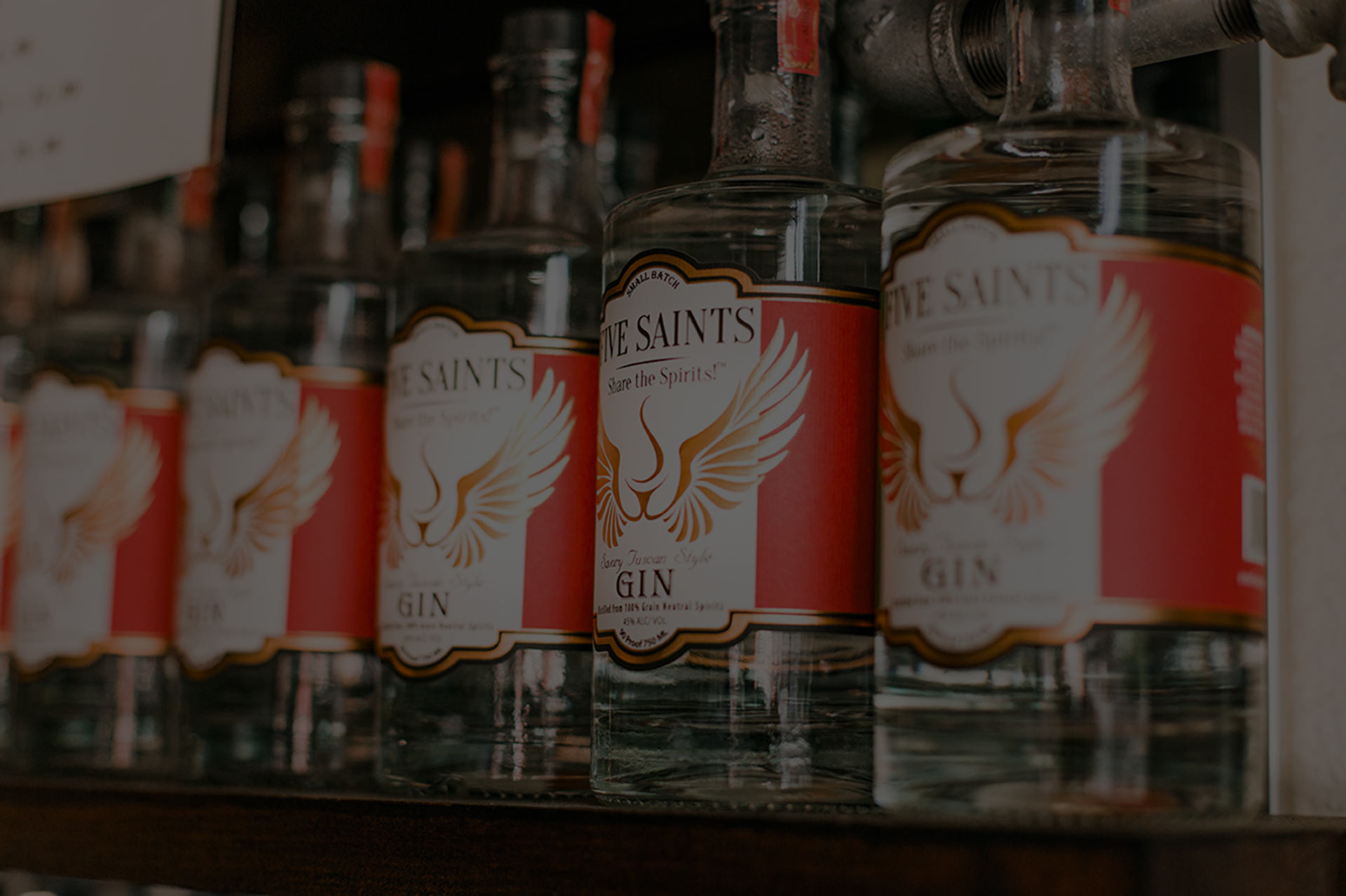 Share the Spirits!®
We offer firehouse distillery tours and tastings, our long whiskey bar of Norristown serving specialty cocktails made with our small batch hand-crafted spirits, happy hours, karaoke, musical entertainment and more! Check events for additional details!
---