Our Awards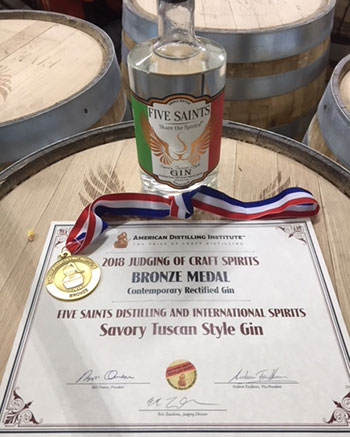 American Distilling Institute - 2018 Judging of Craft Spirits
Bronze Medal Winner

White Whiskey
Tuscan Style Gin - Contemporary Gin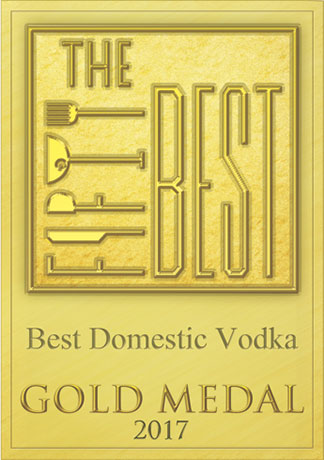 The Fifty Best - 2017 Domestic Vodka
Gold Medal Winner

The Fifty Best Holds an American-made Vodka Tasting
New York, NY, (August 10, 2017) – The Fifty Best, rating the finest in wines and spirits, has once again turned its spotlight on American-made craft vodka. The Fifty Best recently hosted a Domestic Vodka Tasting, where 38 contenders were evaluated for the distinguished "Best Domestic Vodka" awards for 2017.
The Fifty Best is very pleased to announce that Five Saints Vodka was awarded a Gold medal.
Using professional criteria, the pre-qualified panel of judges blind-tasted the American-made vodkas and rated them individually on a 1-5 point scoring system with 5 being the best. After tallying the scores, medals were awarded based on the judges' impressions.
The complete ranking results, along with tasting notes, are published on TheFiftyBest.com
TheFiftyBest.com is an digital guide to wines & spirits, featuring rated listings from proprietary blind tastings judged by wine/spirits journalists, spirits professionals, retailers, mixologists, spirits consultants and connoisseurs. The Fifty Best achieves the highest standards of spirits evaluations by adhering to strict tasting rules and rigorous methodology.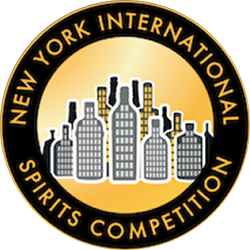 New York International Spirits Competition 2017
Bronze Medal Winner

Five Saints Blood Orange Liqueur received a Bronze Medal at the New York International Spirits Competition in April 2017. Held in the heart of New York City, close to 600 spirits from around the world competed in a blind tasting where top spirits buyers from around NYC judged the spirits by their category and price.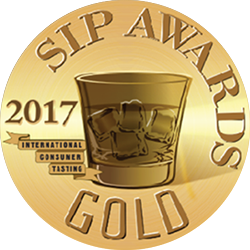 Spirits International Prestige Awards 2017
Gold Medal Winner

In May, Five Saints Savory Tuscan Style Gin received a Gold Medal at the 2017 Spirits International Prestige (SIP) Awards blind tasting competition held in Newport Beach California with 673 spirit brands and 118 consumer judges. "What was especially gratifying about this competition was that it was a double blind competition with neither consumers or contest officials knowing what brand was being evaluated. Brands received honest and unbiased feedback straight from an audience with zero industry entanglements and straight from their taste buds." shared Founder / Distiller John Robert George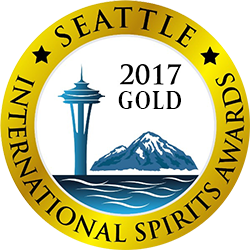 2017 Seattle International Spirits Competition
Gold, Silver & Bronze Medal Winners

In early June Five Saints Distilling received announcement that each of their four currently available spirits won awards at the 2017 Seattle International Spirits Competition. Seattle conducted blind evaluations of national and international entries to celebrate world-class spirits with consumers, enthusiasts and local, national and international industry professionals. "With the success of the SIPs awards and NY Competitions we decided to enter all 4 products in the Seattle Competition. Our Slow-Distilled Vodka and Savory Tuscan Gin both took Silver Medals, our White Whiskey received a Bronze and our Blood Orange Liqueur received a Gold Medal. Its quite an honor and tribute to all of our supporters that we have won these medals in the short period of time since we opened in July 2016. We're more than pleased – we're absolutely excited!"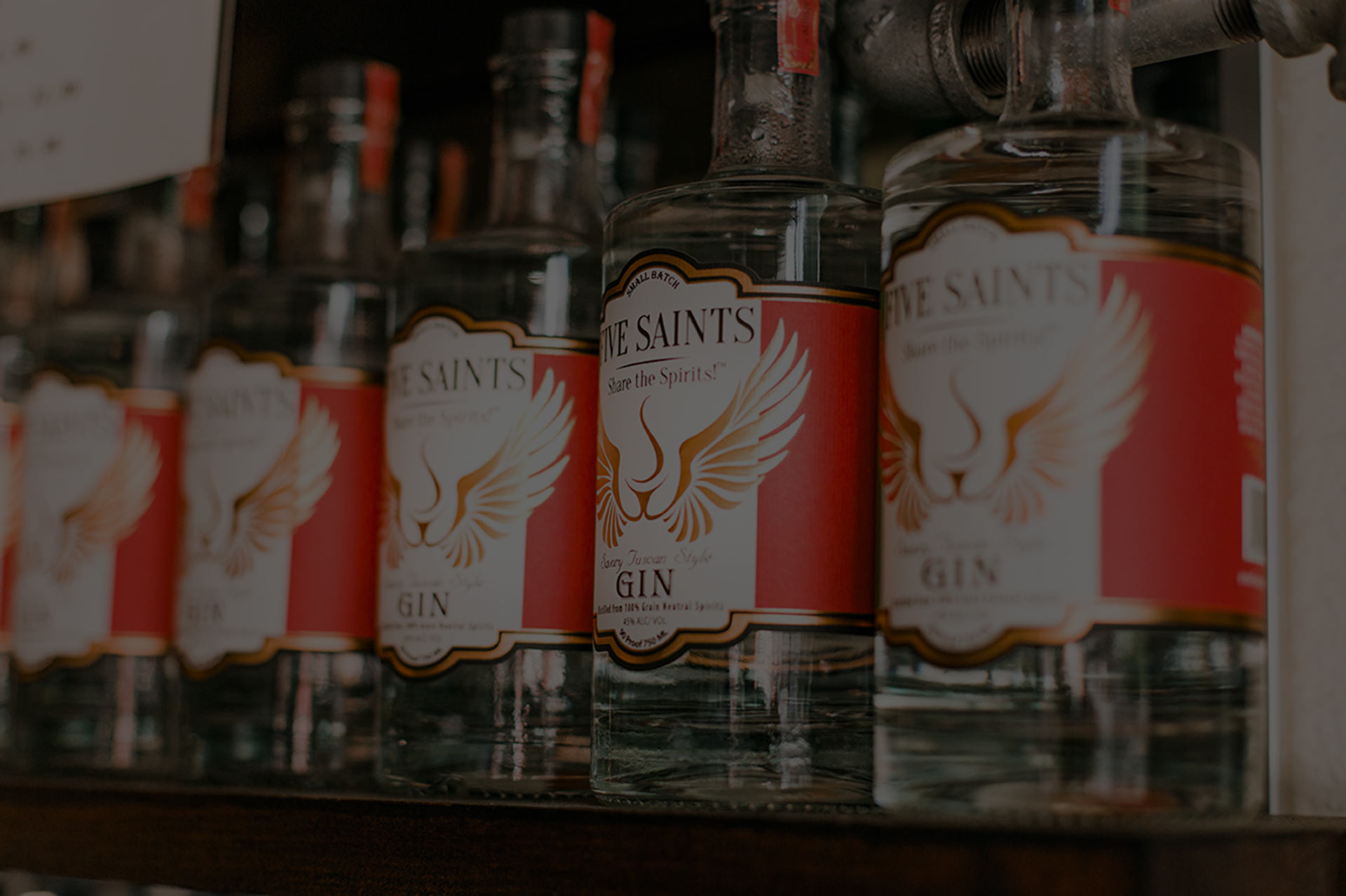 Share the Spirits!®
We offer firehouse distillery tours and tastings, our long whiskey bar of Norristown serving specialty cocktails made with our small batch hand-crafted spirits, happy hours, karaoke, musical entertainment and more! Check events for additional details!
---