Our Team

Amy George
Co-owner

Amy is one of the owners of Five Saints and she is the glue that holds the distillery together. We work together on all facets of the business and she's not afraid to push a broom, empty the waste or clean the restrooms among many other assorted tasks. Life can be an adventure and Amy sports that belief. Hey, behind every great distillery there is a strong, beautiful supportive woman! Thanks Amy!
Philip Yost
Assistant Distiller

We met Philip as a customer and over time realized he had all the skills and abilities needed to learn the art of creating hand crafted small batch spirits. We work together to create each of the premium sprits we offer. So next time you enjoy quality time with Five Saints, Friends and Family thank Philip as well for helping to "Share The Spirits!"
Bill Owens
Founder & President of the American Distilling Institute

Bill Owens is the Founder and President of the American Distilling Institute. He is also a friend of ours at Five Saints Distilling. Although he is extremely busy, he found time to visit our distillery and enjoy our spirits. We thank Bill for his support of our distillery and distilleries through out the US and beyond. He was an early pioneer and continues to promote and support the art of Craft Distilling in many, many ways. See you again soon, our friend!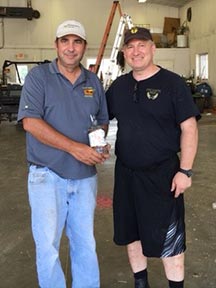 Bill Beam
Owner of Beam Farms

Bill Beam of Beam Farms knows farming as he has come from a long line of experienced hardworking community oriented "landcrafters". And he is a BIG supporter of Five Saints Distilling and small businesses in PA. Bill not only provides us with premium quality corn, rye and feedstock but is generous with advice and provides an abundance of knowledge that helps us in so many ways. Bill and I have become good friends and we think ahead to 50 years from now when our great grandchildren are working together. Thank you Bill and all of the Team at Beam Farms in Elverson, PA for all of the support.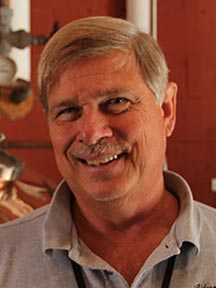 Pete Kamer
Consultant

Pete is a close consultant whom we met at Moonshine University back in 2013. Since then he has become a close friend who has helped us with everything from site and equipment selection, to start-up, trouble shooting and more. He is well qualified having started in distilling with Seagrams in 1978 and later Barton Distillery. After retiring, Pete opened his own organization Distillery Engineering to help start-up distilleries like Five Saints. We're fortunate to have Pete's expertise and Pete we thank you for your past, present and future support.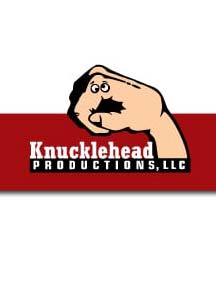 Knucklehead Productions
Web Developers & Professional Knuckleheads

We're pleased to partner with the local advertising (and more!) organization, Knuckleheads Productions. Don't let the name fool you as they are anything but, and love to poke fun at themselves. Josh and the team are "in tune" and "tuned in" to today's trends and customers needs. They help successful businesses be successful!
Paul Maguire
CPA

Paul has over thirty years' experience in providing consulting, taxation, and accounting services to U.S. and international clients. Having previously worked with Deloitte, he started his own accounting and consulting firm in 1987, now Maguire Hegarty LLC.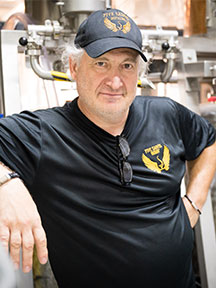 John
Founder & Distiller

Growing up in the Upstate New York countryside provided a childhood of outdoor fun and adventure from nightly football on a neighbor's farm and swimming with the cows to sledding on Baldy Mountain. John explored on a bike with one pedal (what Freedom!) and spent quality time with his Dad, three uncles and later Giovanni. His first retail sales lesson as a stock boy in a local pharmacy inspired John to become a Registered Pharmacist. In Pharmacy School he spent a day in one of the courses on spirits, manufacturing and proofing. Little did he know back then that he would be putting that experience into practice in the Five Saints Distillery.
Shortly after John pursued an MBA and entered the world of Pharmaceutical Marketing. It is there that he met Jay who at the time was focused on the Asia Pacific region. Jay recruited John to help with marketing and the two worked well together. It was a no brainer years later for John to recruit his close friend and mentor to help build Five Saints Distilling.
As John puts it "everything comes full circle and with time the future reveals itself." Five Saints Distilling was developed as a unique micro-distillery producing premium spirits in honor of five great men, embracing the values of Brotherhood, Sisterhood, Community and Family. Five Saints is here to help revitalize a proud community and ensure that friends in Norristown, Montgomery County, Pennsylvania, and around the world....."Share the Spirits!"