Birthday Parties
Searching for a fun and unique venue in Pennsylvania to celebrate a birthday? Then consider turning one year older at Five Saints Distilling! Our historic building is the perfect place to have a good time, and when it comes to birthday parties, it's no exception. To schedule an upcoming birthday party for you or a loved one, reach out to us today!

Why Host a Birthday Party at a Distillery?

A birthday party at a distillery is a distinctive way to celebrate a milestone. The experience of a distillery birthday party is like no other, bringing an unparalleled ambiance that infuses the spirit of the occasion. There's a unique thrill that comes from hosting a birthday party at a distillery, where the birthday celebrant and guests can engage with the vibrant environment of a working distillery.
At our distillery, the tasting room typically doubles as the event space, providing a venue that's filled with character and charm. From its walls adorned with rustic features to rows of meticulously arranged bottles, the space offers a unique backdrop that will make the birthday party unforgettable. Distilleries often come equipped with all the amenities for a great party, including a music system, food service, and enough space to sit, stand, and dance.
Moreover, our distillery offers a chance for a more intimate gathering, away from the impersonal nature of conventional venues. This unique location often offers private areas that can be reserved for events and can also accommodate large groups of friends and family. Some distilleries even house on-site kitchens, providing delicious food and drink pairings.
Another huge advantage is that our in-house experts can provide an interactive experience, such as a distillery tour, where guests can learn about the craft that goes into each bottle. This immersive experience can also fill the party with educational fun, providing a kick to the regular birthday celebrations.
---
Birthday Parties at Five Saints Are the Best

While distillery birthday parties are always a fun idea, you'll remember your celebration at Five Saints for years to come. We're based in an old firehouse that once housed the Humane Fire Company, meaning that you and your guests will be able to bask in the rich history of the building.
Of course, you'll be able to enjoy much more than just our firehouse — you'll enjoy our spirits too! Our award-winning drinks capture flavors from Tuscany to New England and are the perfect match for your birthday celebration. With our innovative alcohol and historic firehouse, you'll never forget a party at Five Saints!
---
Schedule Your Five Saints Birthday Party Today!

Hosting a distillery birthday party at Five Saints is simple — all you need to do is make reservations. We have a contact form on our website and a dedicated team you can reach out to inquire about the details. We'll ensure that every hour of your party runs smoothly!
To learn more about Five Saints Distilling, feel free to give us a call!
---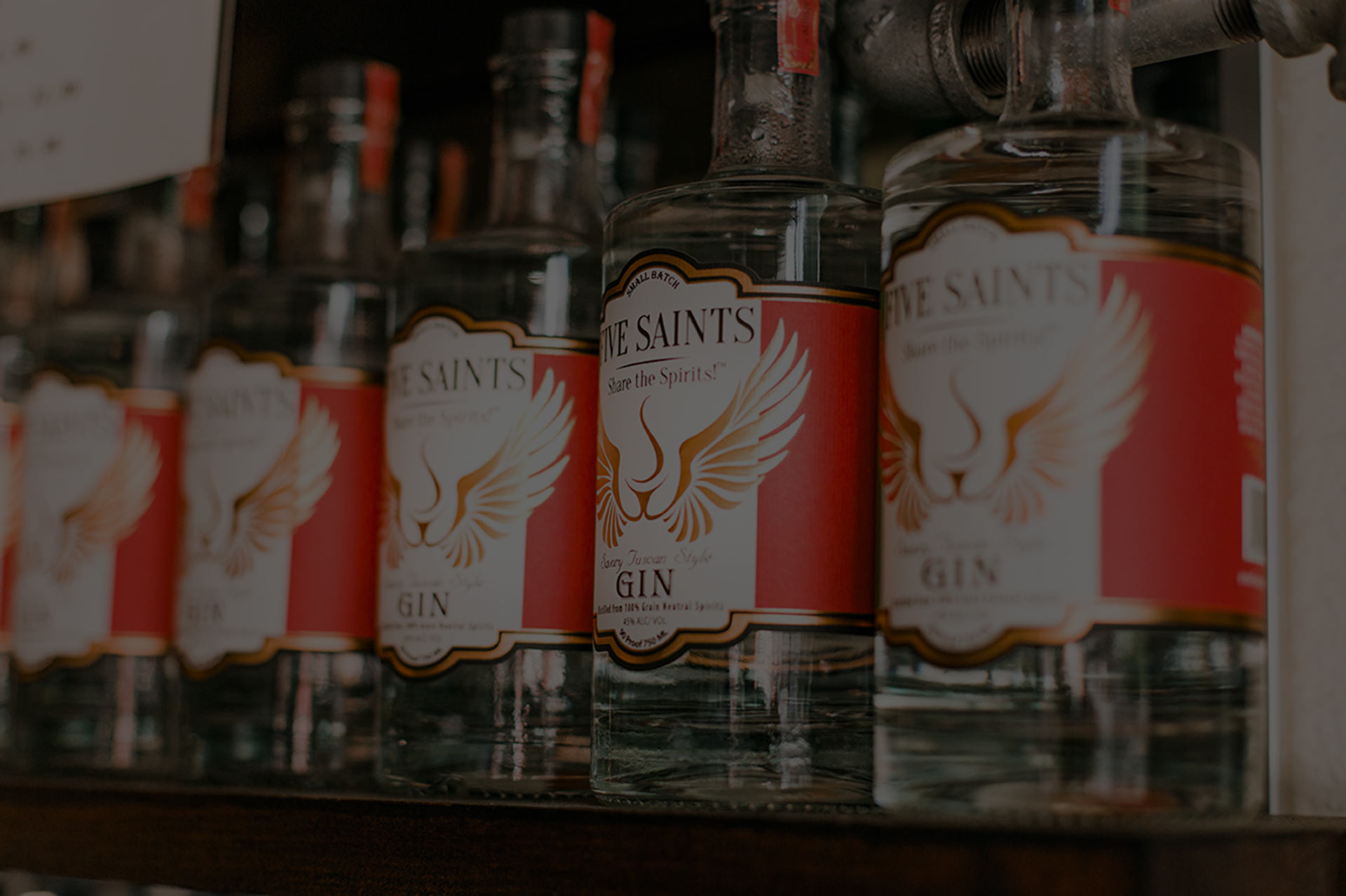 Share the Spirits!®
We offer firehouse distillery tours and tastings, our long whiskey bar of Norristown serving specialty cocktails made with our small batch hand-crafted spirits, happy hours, karaoke, musical entertainment and more! Check events for additional details!
---