Weddings
Weddings are special events that are remembered for years to come. For that reason, it's important to choose an excellent venue — but given how many options there are, settling on just one location can be difficult. So, why not host your wedding at Five Saints Distilling? Our distillery hosts many private events, including weddings! Hosting your wedding at our distillery will truly make your big day one of a kind, so don't hesitate to reach out to us to learn more and start planning your event!

Why Have a Wedding at a Distillery?

The idea of having a wedding at a distillery like Five Saints Distilling is far from unconventional — as a working distillery, we offer event spaces in our tasting room. This reception space is teeming with rustic charm and is a captivating backdrop for your special day. Our venue provides a unique attribute with our multi-story building offering unique and engaging spaces for all parts of your wedding, including the ceremony and reception.
The rustic charm of our beautifully restored firehouse provides the perfect venue for your distillery wedding — the sights, sounds, and tastes of this unique location will be infused into your celebration, making it truly a spirited wedding. Not to mention, your guests will enjoy our beloved selection of drinks. What could be more special than sharing the spirits we've served and loved, all while celebrating your big day?
In addition, our building effortlessly combines the allure of history and modern conveniences, ensuring you and your guests have everything you need for a truly spectacular event. With the help of our competent staff, you can have confidence that your day will proceed without a hitch.
---
Weddings at Five Saints Are a Wonderful Experience

Hosting a wedding at Five Saints Distilling, our renowned Pennsylvania distillery, promises an unforgettable event that'll linger in your memories for a lifetime. As a venue, we're situated in a beautifully preserved historical firehouse, once home to the Humane Fire Company. This unique setting provides you and your guests the opportunity to immerse in the rich history of the building.
But the past isn't all we have to offer — you'll not only experience our charming firehouse but also get a taste of our award-winning spirits. Capturing flavors from Tuscany to New England, our drinks serve as the perfect complement to your wedding. With our innovatively crafted spirits and the compelling history of our firehouse, Five Saints Distilling ensures an unforgettable distillery wedding experience. On your big day, let our spirits be the conversation starter, the companion to a joyful toast, and the celebratory cheers to your future.
---
Arrange Your Five Saints Wedding Today

Choose Five Saints Distilling for your wedding, and inspire your life's most beautiful moments in our unforgettable venue. When you choose our historic firehouse for your wedding, you can have confidence knowing that all aspects of your special day will be remembered for years to come.
For additional information and to schedule your wedding, don't hesitate to contact us today. We'll be happy to answer any questions you may have about our distillery and assist you with scheduling!
---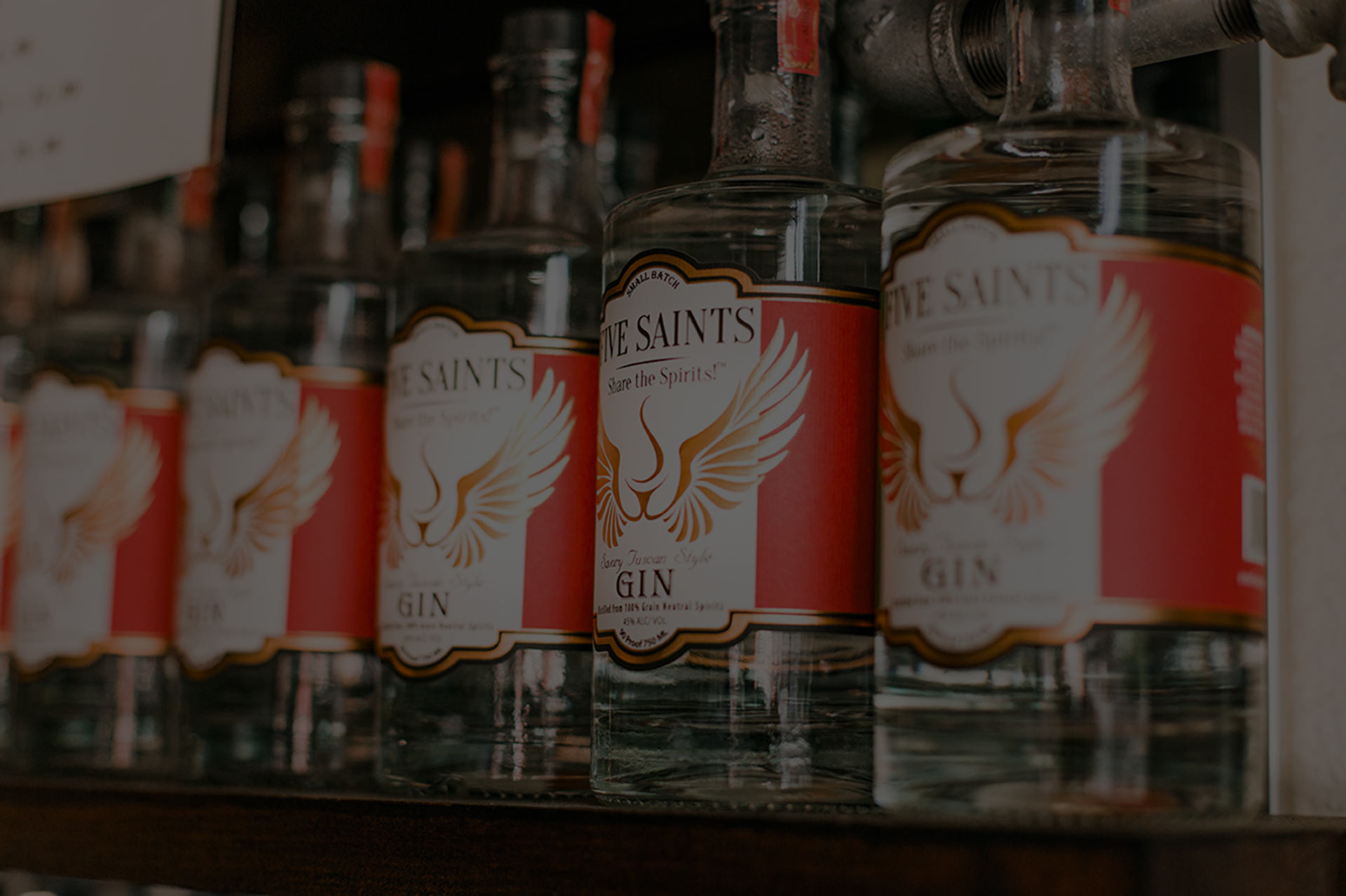 Share the Spirits!®
We offer firehouse distillery tours and tastings, our long whiskey bar of Norristown serving specialty cocktails made with our small batch hand-crafted spirits, happy hours, karaoke, musical entertainment and more! Check events for additional details!
---