Private Parties
At Five Saints Distilling, we're proud to lend our firehouse to hosts who want to hold an unforgettable private event for their guests. From reunions and important life milestones to weddings, holidays, and other celebrations, you can never go wrong making our distillery the destination for your next gathering.

Why Host a Party at a Distillery?

There are plenty of venues where you can host a private party, but there are none quite like a distillery. Having a party at our distillery offers a unique and memorable experience that combines the thrill of celebration with our professionally crafted spirits. A distillery private party allows you and your guests to immerse yourselves in the captivating environment of our working distillery while enjoying a spirited private party. The ambiance of our spirits lining the wall and their aromas in the air set the stage for an unforgettable event.
One notable advantage of hosting a private party at our distillery is the ability to bring your own food or work with us to curate a menu that perfectly complements the range of spirits on offer. This flexibility ensures that your guests will enjoy a culinary experience that pairs seamlessly with our selection of premium drinks — enhancing their overall enjoyment.
You'll also be able to choose from a variety of different venue options at our distillery, including the main bar, lounge, and ballroom, allowing you to select the space that best suits your guest list, whether it's an intimate affair or a larger gathering. The added advantage of having a tasting room within the premises makes for a delightful interactive experience, as your guests will have the opportunity to explore our diverse collection of spirits.
---
Five Saints Is More Than Just a Spirited Venue

When you host a private party at Five Saints, you won't just be celebrating in any old distillery — you'll be bringing guests to a venue with a long and storied history. Long before our distillery moved into our current building on 129 East Main Street in Norristown, it was originally home to the Humane Fire Company. Built back in 1888, our historic brick building is now the center of Five Saints Distilling and your future events!
Whether or not you or your guests are history lovers, there are plenty of perks to hosting a private gathering at a historic venue like ours. Every corner of our building is a testament to the craftsmanship and style of a bygone era and will serve as a beautiful backdrop for your event. Whether it's a wedding reception, milestone birthday, or corporate gathering, our firehouse will provide an exquisite and unique ambiance that you won't experience anywhere else.
In addition, the architecture and layout of our building provide a range of settings, from intimate rooms for close gatherings to expansive halls for larger parties. The distinct architecture of our historic firehouse can also be an integral part of your event's décor, reducing the need for elaborate decorations and allowing the venue itself to shine.
---
Schedule Your Upcoming Private Party Today!

Whether you plan to host a birthday party, reunion, or corporate event, hosting it at Five Saints Distilling will make it one to remember. For additional information on our distillery and to begin planning your upcoming gathering, contact us today!
---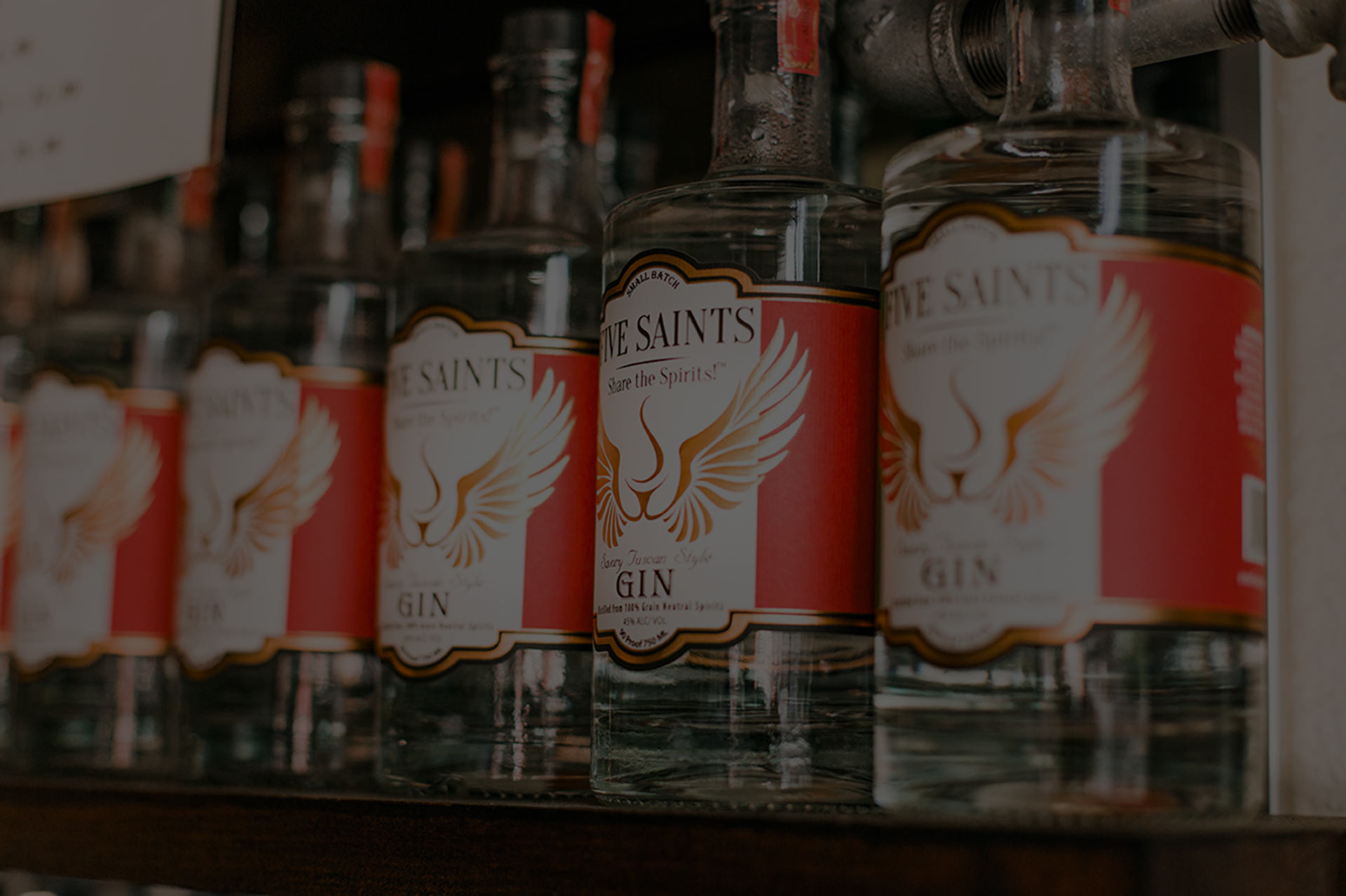 Share the Spirits!®
We offer firehouse distillery tours and tastings, our long whiskey bar of Norristown serving specialty cocktails made with our small batch hand-crafted spirits, happy hours, karaoke, musical entertainment and more! Check events for additional details!
---